Denver CO Vacation Rentals
Search our selection of Denver Vacation Homes for your next visit.
Denver CO Area Guide
Denver and the surrounding area offer a wide range of activities and attractions for visitors, including outdoor adventures in the Rocky Mountains, arts and culture experiences, and exciting nightlife options. Some of the most popular activities near Denver and Boulder include skiing and snowboarding at world-renowned resorts, hiking and camping in Rocky Mountain National Park, exploring Denver's vibrant arts and culture scene, sampling local craft beers, and visiting nearby Boulder for its outdoor recreation opportunities and hippie vibe.
View Vacation Destination - Denver, Colorado Vacation Rentals >
Popular Activities and Area Attractions near Denver CO Vacation Rentals
Denver and the surrounding area offer a wide variety of activities for visitors to enjoy. Popular Denver attractions include the Denver Zoo, the Denver Mint, the Denver Museum of Nature and Science, and the Denver Aquarium. Denver is home to a variety of museums and art galleries, as well as a lively music scene. The world-renowned Red Rocks Amphitheater is known for its acoustics and gorgeous views. Denver also has many professional sports teams, so visitors can catch a game or two while they're in town. Boulder is a short drive from Denver and offers hiking, mountain biking, whitewater rafting, and climbing. The Front Range area is also home to several world-class ski resorts, and Rocky Mountain National Park is not far away for those looking for an experience in nature.
What is the weather like in Denver and the Front Range?
Denver and the Front Range enjoy a mild climate with four distinct seasons, relatively low humidity, and lots of sunshine. Spring temperatures are mild, ranging from 45-70 degrees Fahrenheit. Summer is when the majority of tourists visit, as the weather is perfect for outdoor activities. Temperatures during the day typically range from 80-90 degrees Fahrenheit, with night temperatures cooling down to the 60s. Fall is a great time to visit, with the weather still warm enough to enjoy all the outdoor activities that Colorado has to offer, and fewer tourists. Temperatures during the day range from 60-70 degrees Fahrenheit, with lows in the 40s. Winter in Denver runs from December through February. Although it does snow, the city is well-equipped to handle the winter weather. Temperatures during the day range from 30-40 degrees Fahrenheit, with lows in the teens. However, the temperatures can vary widely depending on elevation, so be sure to check the forecast before you travel.
What is the easiest way to get to Denver?
Denver is accessible by plane, train, bus, and car. Denver International Airport (DEN) is located about 25 miles from downtown Denver. From the airport, visitors can take the A Line train into the city. Greyhound buses also operate out of Denver International Airport and there are many car rental companies. Denver is also accessible by Amtrak train, with the California Zephyr line providing service to Denver from Chicago. Denver is about a day's drive from many major cities in the western United States. If you're looking to explore both Denver and the Front Range, it's best to rent a car. However, if you're only planning on staying in the city center, the Denver RTD light rail system can take you to most of the major attractions in the city.
What are the most popular restaurants and types of cuisines in Denver?
Some top-rated restaurants in Denver include: The Sink: Known for burgers and has been featured on the Food Network's Diners, Drive-Ins and Dives. Linger: Global street food with a Denver twist. Root Down: A farm-to-table restaurant with locally sourced ingredients. Denver Biscuit Company: Famous for biscuits and gravy with Denver flavor. Denver is also home to a number of craft breweries, including Great Divide Brewing Company and New Belgium Brewing Company. Denver's craft beer scene has been growing in recent years and there are now over 30 breweries in the city.
What are some of the most popular areas or neighborhoods to stay in while visiting Denver?
The Denver area is home to a number of different areas with their own unique character. Union Station/Lower Downtown Denver ("LoDo") is the vibrant city center, with lots of restaurants, bars and shops. Lower Highlands ("LoHi") is a neighborhood north of downtown Denver with a lively restaurant scene with a residential feel. For a more relaxed atmosphere, the Denver suburbs of Cherry Creek and Littleton offer a variety of shopping and dining options, as well as a number of parks. Boulder, located about 30 minutes from Denver, is a great home base for outdoor enthusiasts. Denver and Boulder Colorado both offer a wide variety of vacation rentals, from cozy apartments to luxurious homes. Whether you're looking for a relaxing vacation or an adventure-filled getaway, Denver and the Front Range area have something to offer everyone.
GET INSPIRED FOR YOUR NEXT TRIP TO DENVER
Vacation Rentals For Your Next Getaway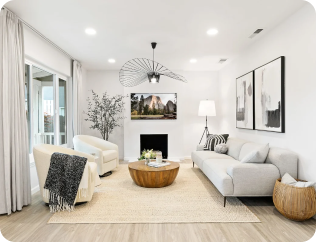 Luxury Home Rentals
View luxury homes of all sizes for groups, couples, or families for your next visit to the San Francisco Bay Area.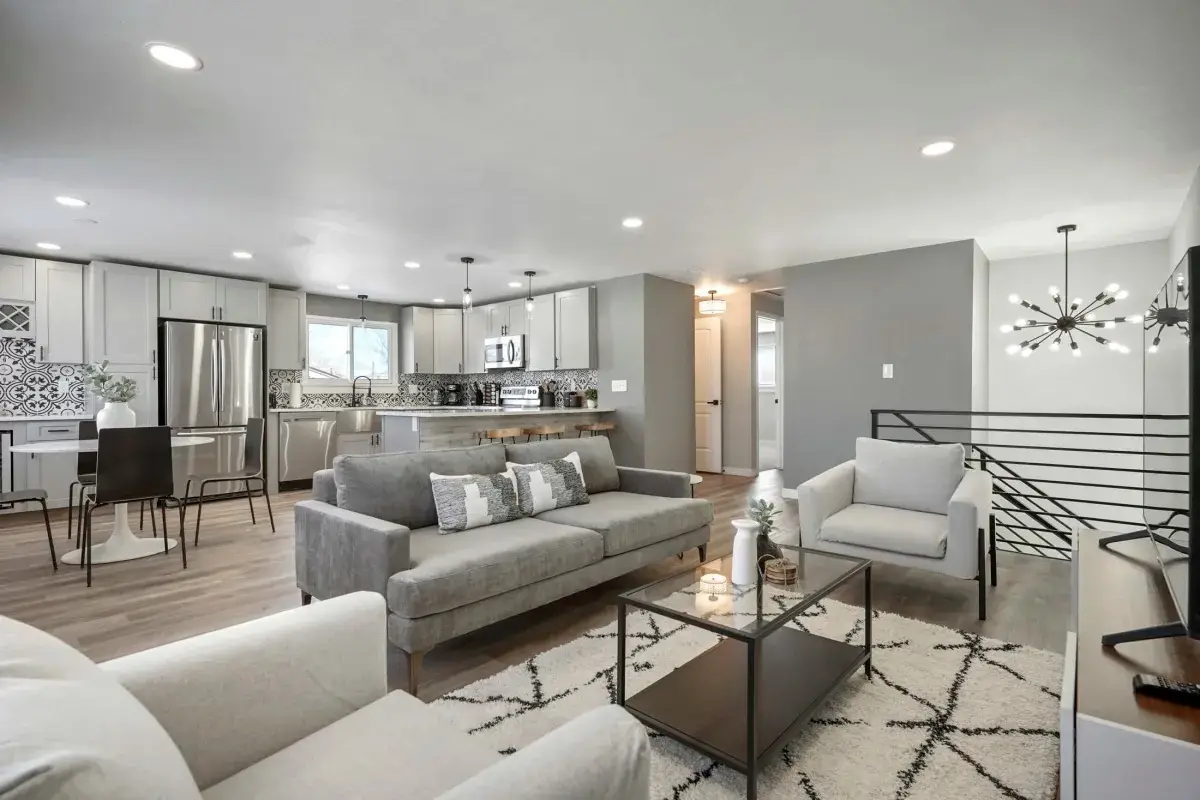 Business Travel
Browse vacation home rentals that are suitable for business travel.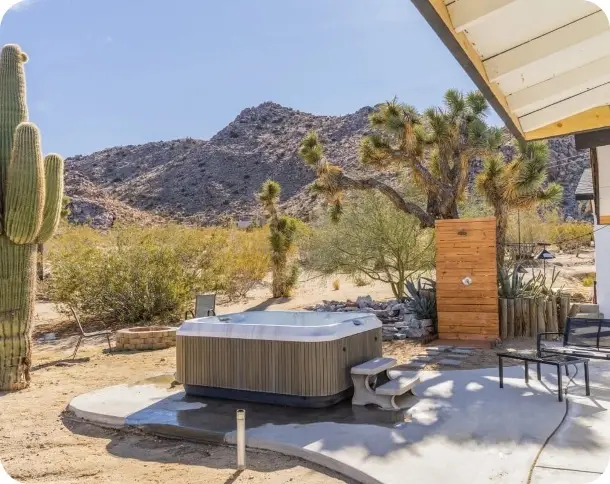 Ski Resorts
Browse vacation rentals that are within driving distance to ski resorts in Colorado
WHAT CUSTOMERS ARE SAYING ABOUT MARBELLA LANE'S VACATION RENTAL MANAGEMENT SERVICES
I have really enjoyed working with the Marbella team for the past year. They have a one-stop service which substantially saves me time and energy in terms of managing my Airbnb property. Their service includes the beautiful furnishing of the entire house, purchasing all operating essentials, conducting regular repairs, and more. I can fully trust them and am very happy to see their super performance results. They have high standards for cleaning which is a key criteria for Airbnb experience. The management team is easy to communicate with and has the mindset of constant improvement. Overall I highly recommend Marbella to anyone who is seeking a good Airbnb management company.
Li, Pacifica, CA
Marbella Lane has been great! They helped me completely furnish my rental property after I purchased it and have been taking great care of it for the last 2.5 years! They have a great team and really care about the property owners and guests. They are always available and communication is great! I'm very happy with the job they've been doing and can't imagine trusting my home to anyone other than Marbella Lane!
Vacation Home Owner
Browse Vacation Rentals By Metro Areas
Browse Vacation Destinations

Copyright © 2023 Marbella Lane
Privacy Policy
Get In Touch
Marbella Lane
15635 Alton Pkwy
Irvine, CA 92618
View Sitemap