Pacifica Area Guide
Staying in a Pacifica vacation rental offers a unique opportunity for travelers to experience the beauty of California's Pacific Coast. With miles of pristine beaches, stunning views of the ocean, and plenty of outdoor activities, Pacifica is an ideal destination for those looking for an exciting getaway. From surfing and fishing to biking and camping, Pacifica's outdoor activities make it a great choice for families or friends. Visitors can explore art galleries in charming downtown Pacifica, browse local farmer's markets, or enjoy some of the local cuisine. With its easy access to San Francisco, it also makes a great home base for exploring the Bay Area.
View Vacation Destinations - Pacifica Vacation Rentals >
Popular Activities and Area Attractions in Pacifica
Pacifica is a great destination for vacationers looking to have some fun and relaxation. Popular activities in the Pacifica area include: Enjoying breathtaking views. Hike up to Milagra Ridge Park for panoramic city views or have a picnic at Mori Point for some of the best coastal views in the city. Hiking trails abound in Pacifica, and it's never hard to find a good view. Relaxing on the beach. Head to Pacifica State Beach or San Pedro Beach for a relaxing day of sunbathing, swimming and surfing. Exploring the town of Pacifica. Take a stroll in downtown Pacifica to find unique boutique clothing stores and gift shops. Spend an afternoon browsing the local art at Sanchez Art Gallery or attend a show at Sharp Park Theater. Take a walk along the beachside boardwalk and hang out on the Pacifica pier. Go fishing. Pacifica has a number of great fishing spots along the coast. In town, the Pacifica Municipal Pier is known for excellent fishing. A bit further down the coast, Mori Point or San Pedro Beach are also wonderful spots to find a variety of species. Visit the surrounding area. Pacifica is only a short drive or train ride away from bustling downtown San Francisco for a fun day trip. If you drive a bit further north, Muir Woods has majestic coastal redwoods for a lovely change of scenery.
What is the weather like in Pacifica?
Pacifica experiences mild winters and cool summers, with the majority of days being sunny. Generally, the temperatures range from 40s in winter to 70s in summer. It usually receives around 15 inches of rain annually. It is important to note that the area can occasionally experience very windy and foggy weather due to its coastal location.
What is the easiest way to get to Pacifica, CA?
The easiest way to get to Pacifica is by car. It takes about an hour from San Francisco and 45 minutes from Oakland. For those coming from further away, there are also flights into nearby San Francisco International Airport where there are a number of car rental agencies. You can also get to Pacifica via public transportation by taking the Caltrain from either San Francisco or Oakland. The stop at Linda Mar Station is right in the heart of Pacifica and takes about 45 minutes from downtown San Francisco. There is also a bus system that runs through the area, with multiple stops throughout the city.
What are the most popular restaurants and types of cuisines in Pacifica?
Pacifica offers a variety of cuisines, many local bakeries and cafes, and an abundance of seafood restaurants along the coast, offering fresh catches from the Pacific ocean. With so many options to choose from, you are sure to find something to suit your tastes. Some top-rated restaurants in Pacifica include: Kani Kosen: A casual Japanese dining experience, offering sushi and vegan options. Sharp Park Restaurant: A favorite spot with locals serving American fare in a golf course setting. Puerto 27: Modern Peruvian food with local fresh ingredients. Gorilla Barbeque: Generous servings of take-out barbeque served from a converted railcar. High Tide Cafe & Creperie: Crepes and brunch options close to the beach.
What are some of the most popular areas or neighborhoods to stay in while visiting Pacifica?
Pacifica is home to a variety of neighborhoods, offering something for every type of traveler. Some popular areas to stay in Pacifica include: Linda Mar: Home to beautiful beaches, excellent restaurants, and plenty of things to do. Pacific Manor: A quaint residential area with easy access to downtown San Francisco. Sharp Park: Great for families, this neighborhood is close to parks, hiking trails, and the beach. Vallemar: A peaceful neighborhood with stunning views of the ocean and easy beach access. Rockaway Beach/Linda Mar Heights: An upscale area near the water, featuring expensive homes and great restaurants. Pacifica is an ideal destination for anyone looking for a relaxing getaway with plenty of things to do. With its stunning coastal views, mild weather, and variety of activities and attractions, it's no wonder so many people love this area. Book your vacation rental today!
GET INSPIRED FOR YOUR NEXT TRIP TO THE PACIFICA
Vacation Rentals For Your Next Getaway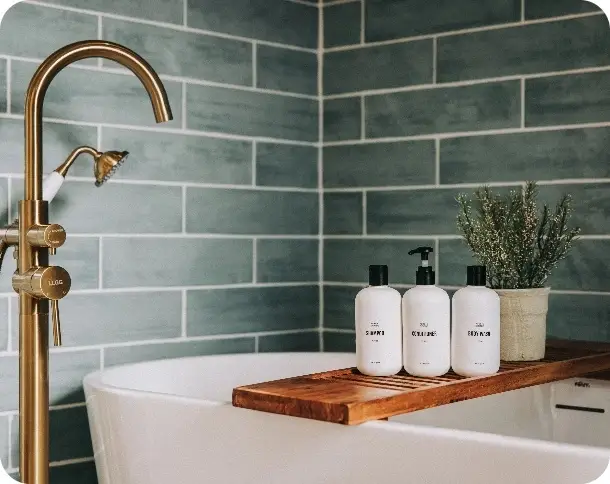 Luxury Stays
Find luxury homes and condos for your next getaway.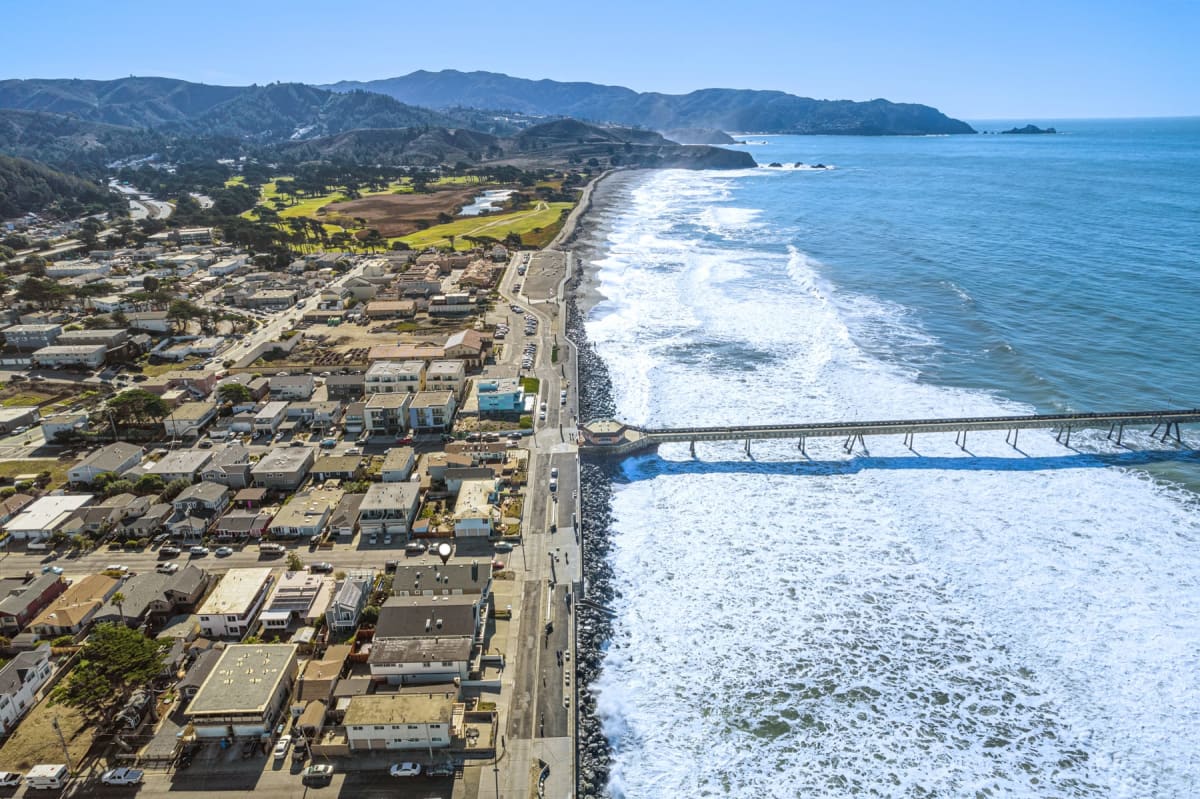 Pacifica Ocean Views
Check out available vacation homes with breathtaking ocean views for your next trip to Pacifica, CA.
WHAT CUSTOMERS ARE SAYING ABOUT MARBELLA LANE'S VACATION RENTAL MANAGEMENT SERVICES
I have really enjoyed working with the Marbella team for the past year. They have a one-stop service which substantially saves me time and energy in terms of managing my Airbnb property. Their service includes the beautiful furnishing of the entire house, purchasing all operating essentials, conducting regular repairs, and more. I can fully trust them and am very happy to see their super performance results. They have high standards for cleaning which is a key criteria for Airbnb experience. The management team is easy to communicate with and has the mindset of constant improvement. Overall I highly recommend Marbella to anyone who is seeking a good Airbnb management company.
Li, Pacifica, CA
Marbella Lane has been great! They helped me completely furnish my rental property after I purchased it and have been taking great care of it for the last 2.5 years! They have a great team and really care about the property owners and guests. They are always available and communication is great! I'm very happy with the job they've been doing and can't imagine trusting my home to anyone other than Marbella Lane!
Vacation Home Owner
Browse Vacation Rentals By Metro Areas
Browse Vacation Destinations
Get In Touch
Marbella Lane
15635 Alton Pkwy
Irvine, CA 92618
View Sitemap