Hawaii Big Island Area Guide
Hawaii's Big Island offers acres of pristine beaches and lush green foliage, hiking trails through national parks and stunning ocean vistas - all the elements of a dream vacation destination.
View Vacation Destinations, Hawai'i Vacation Rentals >
Popular Activities and Area Attractions on the Big Island of Hawaii
Some of the most popular activities on the Big Island of Hawaii include: Visiting a national park. Hawaii Volcanoes National Park features two active volcanoes and offers visitors the opportunity to hike through Hawaii's volcanic landscape. Kaloko-Honokohau National Historical Park offers hiking trails through a coastal environment and a glimpse into how early native Hawaiians survived on the Kona coast. Exploring the island on the water. Hawaii's Big Island is home to some of the best snorkeling spots in Hawaii, offering visitors the chance to explore vibrant coral reefs and colorful marine life. Kayaking, surfing and stand-up paddleboarding are also popular activities, along with whale watching boat trips just off the coast. Take in stunning views. Hawaii's Big Island is home to the majestic Waipio Valley, a lush valley surrounded by spectacular 1,000-foot cliffs. For an awe-inspiring experience, climb Hawaii's Mauna Kea summit and witness Hawaii's spectacular sunset. For an unforgettable experience, book a tour on a helicopter and explore Hawaii's Big Island from the air. Experience rich cultural history. Experience Hawaii's traditional culture and cuisine firsthand with a luau, complete with Polynesian song and dance. Take a tour of Hawaii's Big Island coffee farms to learn about the world-famous Kona coffee. Relax on the beach. For those looking to soak up some rays, Hawaii's Big Island offers some of the best beaches in Hawaii with soft sand and crystal clear waters. Kick back on Anaehoomalu Bay or Waikoloa Beach while enjoying the breathtaking views of the Pacific.
What is the weather like on the Big Island of Hawaii?
The Big Island of Hawaii is a very diverse destination in terms of climate and weather. The northern and southern parts of the island are tropical and receive a lot of rainfall, while the central part of the island tends is much drier, with warm temperatures during the day and cooler temperatures in the evening. The coastal areas typically have warm temperatures year-round with an average high temperature of 85°F, while some areas on the island experience snowfall during the winter months due to elevation. Visitors are advised to prepare for a range of temperatures, especially if planning to explore the interior of the island.
What is the easiest way to get to the Big Island of Hawaii?
The easiest way to get to Hawaii's Big Island is by air. Hawaii's main airport, Kona International Airport (KOA), is located on the western side of the island and serves as the primary gateway for visitors arriving by plane. Travelers may also arrive via cruise ship or ferry from other Hawaiian islands. There are also a few inter-island flights that offer service to Hawaii's Big Island, including Hilo International Airport (ITO). When visiting the Big Island of Hawaii, it is highly recommended to rent a car due to the size of the island and relatively sparse public transportation.
What are the most popular restaurants and types of cuisines on the Big Island of Hawaii?
Hawaii is known for its unique fusion of Asian and Polynesian cuisines, so you can expect to find a variety of savory dishes, including Hawaiian favorites such as "plate lunch," poke bowls, and laulau. Some popular restaurants on the Big Island of Hawaii include: Hawaii Grille (Kona): Known for traditional Hawaiian cuisine. Mai Grille (Hilo): Specializing in Pacific Rim flavors. Big Island Grill (Waimea): A casual spot for burgers and local favorites. Teshima's Restaurant (Hilo): Innovative Japanese-Hawaiian fusion dishes. Hawaii Lava Shack (Pahoa): No-frills restaurant serving delicious island-style barbeque.
What are some of the most popular areas or neighborhoods to stay in while visiting the Big Island of Hawaii?
The Big Island of Hawaii has a variety of areas with something for every traveler. Kailua-Kona: Home to Hawaii's best beaches, luxury resorts and championship golf courses. Waikoloa: Popular with honeymooners and second home owners who enjoy its upscale amenities. Hilo: The largest city on the island, closest to Hawaii Volcanoes National Park. Waimea: A quaint, rural town situated in the Kohala District. Whether you are looking for relaxation or adventure, Hawaii's Big Island vacation rentals provide the perfect backdrop to your dream Hawaii holiday. Book one today!
GET INSPIRED FOR YOUR NEXT TRIP TO HAWAII
Vacation Rentals For Your Next Getaway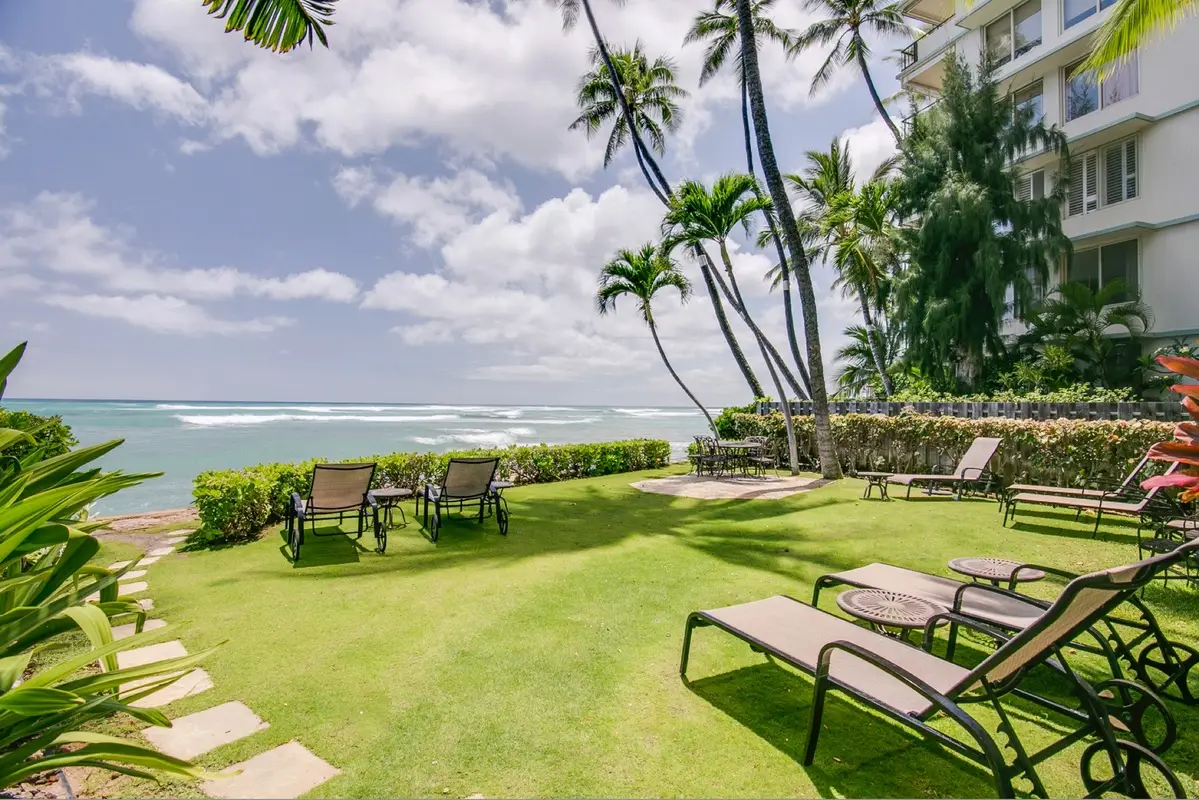 Hawaii Ocean Views
Check out available vacation homes with breathtaking ocean views for your next trip to Hawaii.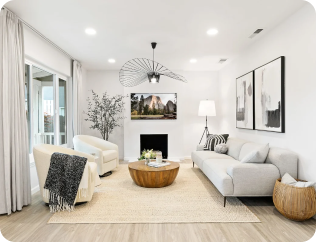 Luxury Home Rentals
View luxury homes of all sizes for groups, couples, or families for your next visit to the San Francisco Bay Area.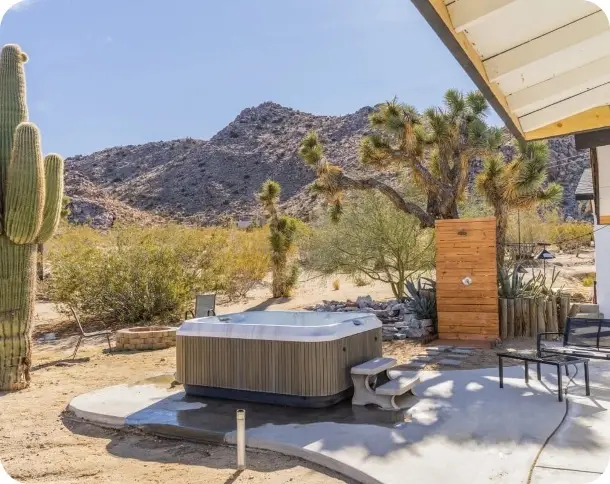 Mountain Views
Check out available vacation homes with breathtaking ocean views for your next trip to Hawaii.
WHAT CUSTOMERS ARE SAYING ABOUT MARBELLA LANE'S VACATION RENTAL MANAGEMENT SERVICES
I have really enjoyed working with the Marbella team for the past year. They have a one-stop service which substantially saves me time and energy in terms of managing my Airbnb property. Their service includes the beautiful furnishing of the entire house, purchasing all operating essentials, conducting regular repairs, and more. I can fully trust them and am very happy to see their super performance results. They have high standards for cleaning which is a key criteria for Airbnb experience. The management team is easy to communicate with and has the mindset of constant improvement. Overall I highly recommend Marbella to anyone who is seeking a good Airbnb management company.
Li, Pacifica, CA
Marbella Lane has been great! They helped me completely furnish my rental property after I purchased it and have been taking great care of it for the last 2.5 years! They have a great team and really care about the property owners and guests. They are always available and communication is great! I'm very happy with the job they've been doing and can't imagine trusting my home to anyone other than Marbella Lane!
Vacation Home Owner
Browse Vacation Rentals By Metro Areas
Browse Vacation Destinations
Get In Touch
Marbella Lane
15635 Alton Pkwy
Irvine, CA 92618
View Sitemap