Located in the beautiful state of Arizona, Tucson is known for its vibrant culture and unique experience. Get an up-close view of desert wildlife on a guided desert tour of Saguaro National Park or explore Arizona's Old West past. Whether you're looking for an adrenaline rush or some quiet relaxation time, there are things to do in Tucson that appeal to everyone.
Popular Activities and Area Attractions in Tucson
Whether you're looking for a relaxing weekend getaway or an exciting adventure filled with things to do, there are plenty of options available in Tucson. Some of the most popular activities in the area include: Exploring the desert. Get out into nature with a guided desert tour through the unique Sonoran Desert, where spectacular mountain views and desert vistas await. Take a hike through Sabino Canyon to see waterfalls and steep cliffs. Visit Saguaro National Park, which is home to iconic giant cacti and fascinating wildlife. Stop at Gates Pass at the end of the day for breathtaking sunset views. Discovering Arizona's past. Walk through centuries of history as you explore Old Town Tucson, a former film set where you will find shows and an authentic recreation of an Old West town. Drive south of Tucson for an immersive Wild West experience in Tombstone and stop by a historic copper mine in Bisbee. Learn more about the history of Tucson with a visit to the Mission San Xavier del Bac or the Arizona History Museum. Immerse yourself in the wonders of the desert at the Arizona Sonoran Desert Museum through their interactive exhibits featuring native plants and animals. Soaking it all in. Soar through the skies on a hot air balloon ride with stunning views of Tucson and the surrounding mountains. Enjoy a round of golf at one of Tucson's top courses, where golfers of all abilities can find the perfect course for their game. Stroll through downtown Tucson, where unique shops can be found around every corner. Visit the Old Town Artisans village for beautiful local crafts and artwork.
What is the weather like in Tucson?
Tucson offers a warm, desert climate with long sunny days and mild winters. The average high temperature in the summer is around 100°F, while the average low temperature in the winter is about 45°F. With over 300 days of sunshine each year and few rainy days, Tucson is a great destination for outdoor activities.
What is the easiest way to get to Tucson?
The easiest way to get to Tucson is by air. The Tucson International Airport (TUS) offers daily flights to and from major cities throughout the United States. Once you arrive, there are plenty of ground transportation options available at the airport including rental cars, shuttle buses, and taxi services. While it is easiest to get around Tucson by car, there is also an extensive public transit system, buses, a light rail system and the Sun Link Streetcar, which is a 3.9-mile modern streetcar that connects downtown Tucson to the University of Arizona campus. Ride-sharing services like Uber and Lyft are also available in the area.
What are the most popular restaurants and types of cuisines in Tucson?
Tucson has been designated as a UNESCO City of Gastronomy and there is no shortage of delicious cuisine to choose from in the area. Some of the most popular restaurants in Tucson include: Seis Kitchen: A relaxed bistro specializing in contemporary Southwestern cuisine Reforma Modern Mexican: Offering a modern take on Mexican staple cuisine, with a large tequila selection. Downtown Kitchen + Cocktails: An upscale eatery serving American cuisine with a French flair. Pastiche Modern Eatery: A casual spot for creative American fare. Aqui Con el Nene: Traditional Sonoran Mexican cuisine with a playful twist.
What are some of the most popular areas or neighborhoods to stay in while visiting Tucson?
There are a variety of neighborhoods in Tucson with something for everyone. The most popular neighborhoods to stay in Tucson are: Downtown Tucson: This charming area features vibrant nightlife, hip restaurants, and plenty of things to do for visitors of all ages. The University of Arizona: Located just south of downtown, this neighborhood is home to the university and its many attractions, including museums and athletic facilities. Fourth Avenue: An eclectic area which is home to a wide variety of shops, restaurants and bars. Tucson Mall Area: This bustling shopping district offers everything from high-end designer stores to local boutiques. Sabino Canyon: A tranquil neighborhood that is perfect for anyone looking for a slower pace and stunning natural scenery. From outdoor activities and local attractions to great restaurants and nightlife, there's something for everyone in this vibrant desert city. With so much to do and see in this beautiful desert oasis, you won't regret your trip to Tucson.
GET INSPIRED FOR YOUR NEXT TRIP TO DENVER
Vacation Rentals For Your Next Getaway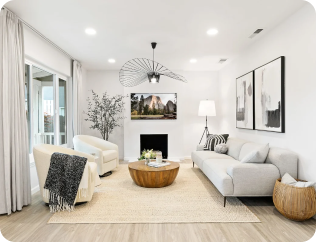 Luxury Home Rentals
View luxury homes of all sizes for groups, couples, or families for your next visit to the San Francisco Bay Area.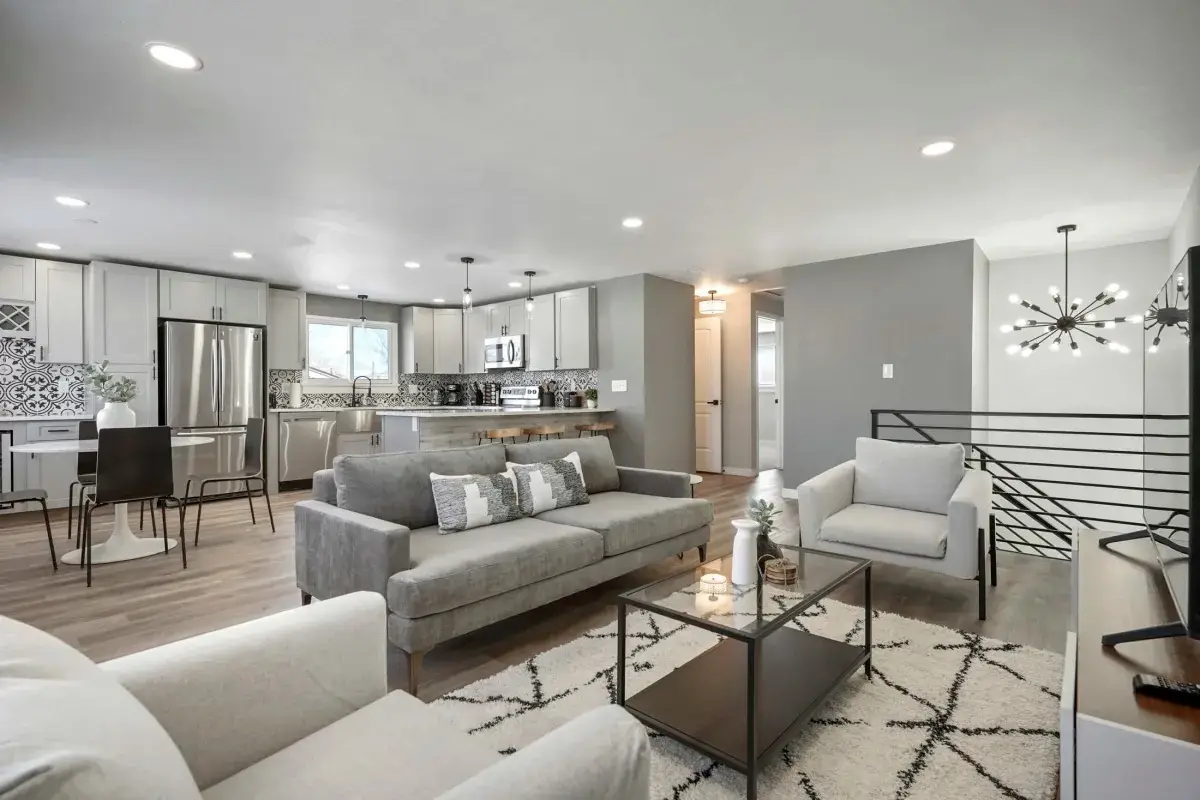 Business Travel
Browse vacation home rentals that are suitable for business travel.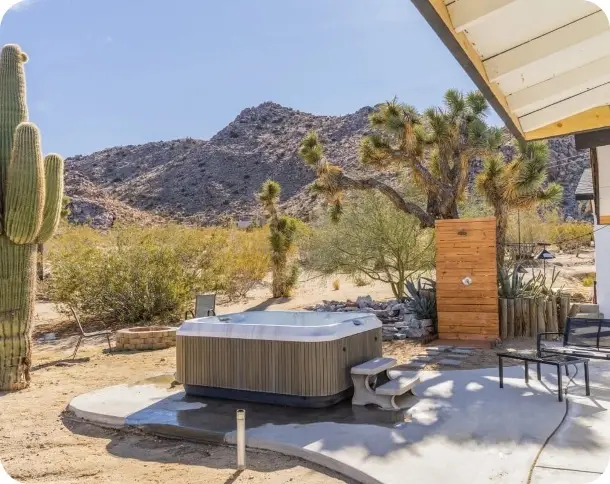 Ski Resorts
Browse vacation rentals that are within driving distance to ski resorts in Colorado
WHAT CUSTOMERS ARE SAYING ABOUT MARBELLA LANE'S VACATION RENTAL MANAGEMENT SERVICES
I have really enjoyed working with the Marbella team for the past year. They have a one-stop service which substantially saves me time and energy in terms of managing my Airbnb property. Their service includes the beautiful furnishing of the entire house, purchasing all operating essentials, conducting regular repairs, and more. I can fully trust them and am very happy to see their super performance results. They have high standards for cleaning which is a key criteria for Airbnb experience. The management team is easy to communicate with and has the mindset of constant improvement. Overall I highly recommend Marbella to anyone who is seeking a good Airbnb management company.
Li, Pacifica, CA
Marbella Lane has been great! They helped me completely furnish my rental property after I purchased it and have been taking great care of it for the last 2.5 years! They have a great team and really care about the property owners and guests. They are always available and communication is great! I'm very happy with the job they've been doing and can't imagine trusting my home to anyone other than Marbella Lane!
Vacation Home Owner
Browse Vacation Rentals By Metro Areas
Browse Vacation Destinations
Get In Touch
Marbella Lane
15635 Alton Pkwy
Irvine, CA 92618
View Sitemap