Oro Valley is a beautiful desert town located just north of Tucson. The area is full of stunning outdoor attractions and unique local historical sites that should not be missed, as well as a variety of museums, galleries and shopping.
Oro Valley Area Guide
When you stay in an Oro Valley vacation rental, you'll be right in the heart of it all, with no shortage of activities to enjoy. From outdoor recreation to historical and cultural experiences, Oro Valley has something for everyone.
View Oro Valley - Vacation Destinations Vacation Rentals >
Popular Activities and Area Attractions in Oro Valley
Some of the most popular activities in the Oro Valley include: Getting outside. With its many trails, parks, and open spaces, Oro Valley is an ideal spot for outdoor activities and enjoying nature. Nearby Catalina State Park is a hiker's paradise, with miles of trails winding through the Sonoran desert landscape. Sabino Canyon offers opportunities for photography and local wildlife encounters, accessible by foot or bike, as well as a canyon shuttle bus. Venture a bit south to Saguaro National Park for expansive desert views dotted with unique cacti. Bird watching enthusiasts will see a variety of local and migrating species at these parks, and there are endless spots to catch a desert sunset. For those who love golfing, there are a variety of world-class courses in and around Oro Valley to choose from, like The Gallery Golf Club and El Conquistador Country Club. Exploring the local history and culture. Oro Valley has a rich cultural landscape, with unique local museums, galleries and historical sites. Explore the history of the area at Mission San Xavier del Bac, or visit the Pusch House Museum for a glimpse into the area's past. Learn about the area ecosystem with a visit to Tohono Chul, a botanical garden with nature exhibits and art displays. Looking up at the night sky. With its clear night skies and minimal light pollution, Oro Valley is an ideal place to stay up late and watch the stars. The best viewing spots close to Oro Valley are Catalina State Park and Saguaro National Park. For the best chance of viewing the Milky Way, head 30 minutes north to Oracle State Park, a certified Dark Sky Park. Local astronomy groups host star parties at all of these locations regularly.
What is the weather like in Oro Valley?
Oro Valley has a semi-arid climate with mild winters and hot summers. The average daily temperature ranges from 50°F to 70°F in the winter and 70°F to 100°F during the summer months. Rainfall is infrequent and the area enjoys more than 300 days of sunshine a year.
What is the easiest way to get to Oro Valley?
The easiest way to get to Oro Valley is by flying into Tucson International Airport (TUS). From there, it's just a short drive north to Oro Valley. You can also take public transportation like the Sun Link Streetcar or catch a ride with Lyft or Uber.
What are the most popular restaurants and types of cuisines in Oro Valley?
When it comes to dining, Oro Valley has some amazing places to eat. Some of the most popular restaurants in Oro Valley include: Agustin Kitchen: This cozy eatery serves up modern American cuisine with food sourced from local farms, fisheries and ranches. The Parish: A comfortable spot offering contemporary takes on classic Southern and Cajun dishes. Vivace: Located inside La Paloma Resort & Spa, this restaurant features an Italian menu with handmade pastas and wood-fired pizzas. Wildflower American Cuisine: An upscale restaurant featuring an eclectic seasonal menu, including wild game and vegetarian options. Dove Mountain Brewing Company: An elevated brewpub serving handcrafted ales and lagers along with a wide selection of delicious dishes with Arizona flair.
What are some of the most popular areas or neighborhoods to stay in while visiting Oro Valley?
Visitors to Oro Valley can find a variety of vacation rental options across the area. The most popular neighborhoods to stay in Oro Valley are: SaddleBrooke: An affluent golf community in northeast Oro Valley offers a variety of residential amenities and beautiful mountain views. Rancho Vistoso: A vibrant community offering an abundance of outdoor recreational activities and entertainment options. La Canada: A luxurious community with prestigious golf and tennis clubs, hiking trails, and sweeping views of the Catalina Mountains. Vistoso Highlands: An upscale hillside neighborhood offering stunning views and an abundance of outdoor activities. Continental Ranch: A quiet residential neighborhood with access to parks and golf courses. No matter what your interests are, there is something for everyone in Oro Valley. With its breathtaking views and lots of things to do, it is easy to see why so many people choose to travel here. Book your vacation rental today!
GET INSPIRED FOR YOUR NEXT TRIP TO DENVER
Vacation Rentals For Your Next Getaway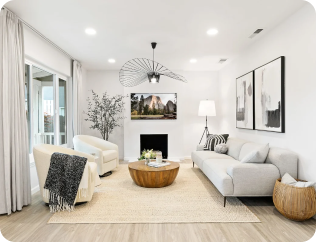 Luxury Home Rentals
View luxury homes of all sizes for groups, couples, or families for your next visit to the San Francisco Bay Area.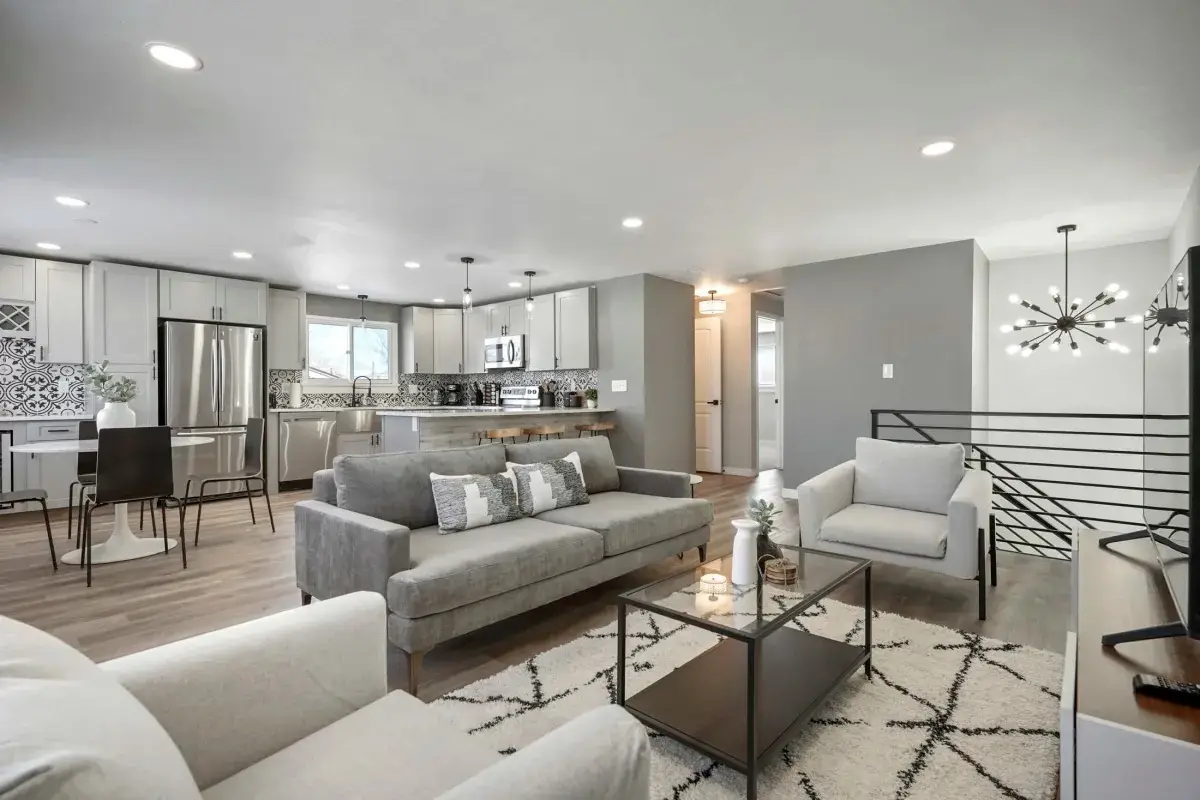 Business Travel
Browse vacation home rentals that are suitable for business travel.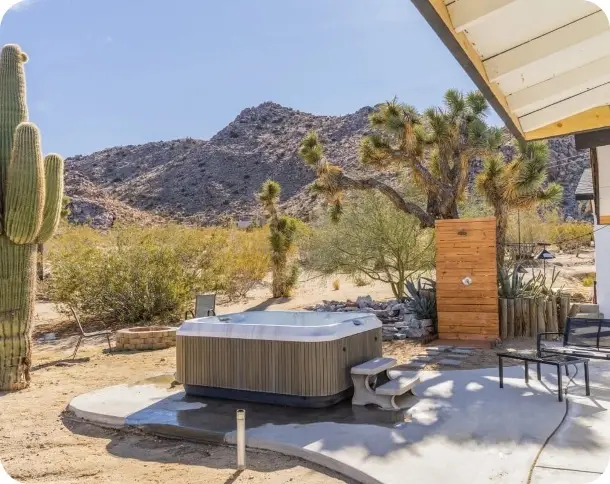 Ski Resorts
Browse vacation rentals that are within driving distance to ski resorts in Colorado
WHAT CUSTOMERS ARE SAYING ABOUT MARBELLA LANE'S VACATION RENTAL MANAGEMENT SERVICES
I have really enjoyed working with the Marbella team for the past year. They have a one-stop service which substantially saves me time and energy in terms of managing my Airbnb property. Their service includes the beautiful furnishing of the entire house, purchasing all operating essentials, conducting regular repairs, and more. I can fully trust them and am very happy to see their super performance results. They have high standards for cleaning which is a key criteria for Airbnb experience. The management team is easy to communicate with and has the mindset of constant improvement. Overall I highly recommend Marbella to anyone who is seeking a good Airbnb management company.
Li, Pacifica, CA
Marbella Lane has been great! They helped me completely furnish my rental property after I purchased it and have been taking great care of it for the last 2.5 years! They have a great team and really care about the property owners and guests. They are always available and communication is great! I'm very happy with the job they've been doing and can't imagine trusting my home to anyone other than Marbella Lane!
Vacation Home Owner
Browse Vacation Rentals By Metro Areas
Browse Vacation Destinations
Get In Touch
Marbella Lane
15635 Alton Pkwy
Irvine, CA 92618
View Sitemap