Vacation Destination - Fullerton & Greater Los Angeles
Fullerton & Greater Los Angeles Area Guide
Fullerton offers a wide range of exciting and relaxing activities for everyone in the family. Whether you're interested in exploring local museums or cultural attractions, spending time in nature, visiting a theme park or simply lounging on the beach, Fullerton and the greater Los Angeles area have something to suit your tastes! No matter what you're looking for in a vacation destination, Fullerton and the surrounding Greater Los Angeles area offer plenty of activities for families, couples, or friends to enjoy – from theme parks and beaches to shopping, restaurants, and historical attractions. Fullerton is also an ideal home base for those looking to explore Los Angeles, Orange County, and the Inland Empire.
View Vacation Destination - Fullerton & Greater Los Angeles Vacation Rentals >
Popular Activities and Area Attractions in Fullerton, CA
Fullerton is a wonderful destination for both relaxation and excitement. Some of our favorite Fullerton activities include: The Fullerton Arboretum: This gorgeous botanical garden is perfect for nature lovers of all ages. Stroll through beautiful gardens and explore the arboretum's many winding paths and trails, or perhaps take part in one of their fun educational programs. The Fullerton Museum Center: This engaging museum is home to a variety of fascinating exhibits and interactive displays, making it the perfect destination for any history buff. Hiking and Biking: Fullerton is home to a number of beautiful nature trails, connected by the 11-mile Fullerton Loop, offering the perfect opportunity to take in some stunning views and enjoy some peace and quiet. Check out the Fullerton Panorama Trail for spectacular views over the city, or Laguna Lake Park for accessible and peaceful trails. If you're looking to explore southern California beyond Fullerton, there are plenty of fun activities to keep you busy. Los Angeles is just a short drive away, and the area offers some of the best shopping and entertainment in the world. Nearby Orange County is home to popular beaches, theme parks like Disneyland, Universal Studios and Knott's Berry Farm, and beautiful state parks such as Crystal Cove State Park.
What is the weather like in Fullerton and the Greater Los Angeles Area?
Fullerton has a warm, sunny climate year-round, with average temperatures ranging from the low 60s in winter to the mid 70s in summer. Rainfall is fairly low throughout the year, but the Los Angeles area does experience some occasional thunderstorms and periods of heavier rainfall during the spring and fall months. If you're planning a summer visit to Fullerton, be sure to pack plenty of sunscreen, as the sun can get quite hot during the summer months.
What is the easiest way to get to Fullerton, CA?
Fullerton is located in the Greater Los Angeles area and is close to all major airports including Los Angeles International Airport (LAX), John Wayne Airport in Orange County, and Ontario International Airport. Fullerton is also well-connected by public transportation and has a large network of highways to make getting around the area easy and convenient. Whether you're driving, flying, or taking public transit, Fullerton and the Greater Los Angeles area are easily accessible. Fullerton is most easily accessible by car and offers many local parking options for those arriving by vehicle. However, it is also served by several major bus lines, as well as Amtrak and Metrolink trains, making it a great destination for travelers who are looking to explore the area without the hassle of driving.
What are the most popular restaurants and types of cuisines in Fullerton, CA?
Some top-rated restaurants in Fullerton, CA include: Rock & Brews Fullerton: This popular spot offers a variety of American favorites including burgers, wings, and sandwiches, as well as an extensive selection of local craft beers on tap. Fullerton Diner: Known for its delicious comfort food dishes like mac and cheese, meatloaf, and chicken and waffles. Fullerton Pizza Co.: A great local spot for Italian cuisine with classic pizzas, calzones, and pasta dishes. The Cellar Restaurant & Lounge: This upscale restaurant specializes in American steakhouse fare like seared steaks, seafood entrees, and other classic dishes. Fullerton Bistro: This bistro offers a unique spin on classic French cuisine with its delicious entrees, French specialties, and desserts. Don't forget to check out Fullerton's local farmers markets for some fresh, locally-sourced produce, meats, and artisan goods
What are some of the most popular areas or neighborhoods to stay in while visiting Fullerton, CA?
Fullerton is home to a variety of neighborhoods, each offering something unique. Commonwealth Historic District: Located in Fullerton's downtown district, the Commonwealth Historic District offers an array of charming historic homes and buildings. This area is perfect for those seeking a central location to restaurants, shops, and attractions. Fullerton College District: Home to Fullerton's California State University campus, offering visitors access to a variety of educational and cultural activities. Fullerton Hills: Known for its stunning views and luxury homes, Fullerton Hill's offers an upscale living experience and close proximity to shopping and dining options. No matter what your travel plans entail, Fullerton has something for everyone. Fullerton vacation rentals come in all shapes and sizes and can accommodate all types of budgets. So why wait? Book your Fullerton vacation rental today and start planning the ultimate California getaway!
GET INSPIRED FOR YOUR NEXT TRIP TO LOS ANGELES
Vacation Rentals For Your Next Getaway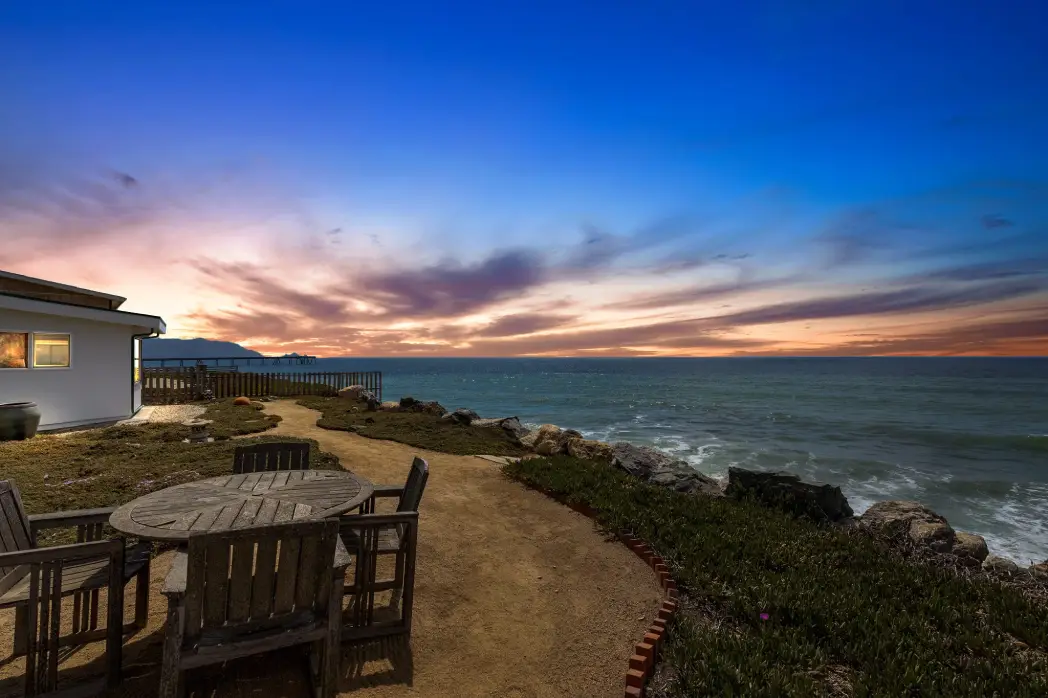 Ocean Views
Check out available vacation homes with breathtaking ocean views for your next trip to Los Angeles.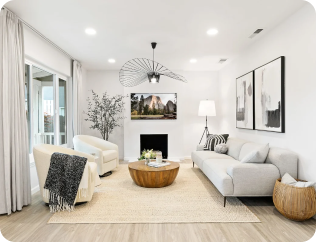 Luxury Home Rentals
View luxury homes of all sizes for groups, couples, or families for your next visit to Los Angeles.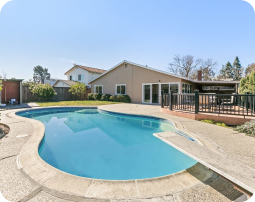 Homes with Pools
Find our selection of vacation rental homes in Los Angeles with shared or private pools.
WHAT CUSTOMERS ARE SAYING ABOUT MARBELLA LANE'S VACATION RENTAL MANAGEMENT SERVICES
I have really enjoyed working with the Marbella team for the past year. They have a one-stop service which substantially saves me time and energy in terms of managing my Airbnb property. Their service includes the beautiful furnishing of the entire house, purchasing all operating essentials, conducting regular repairs, and more. I can fully trust them and am very happy to see their super performance results. They have high standards for cleaning which is a key criteria for Airbnb experience. The management team is easy to communicate with and has the mindset of constant improvement. Overall I highly recommend Marbella to anyone who is seeking a good Airbnb management company.
Li, Pacifica, CA
Marbella Lane has been great! They helped me completely furnish my rental property after I purchased it and have been taking great care of it for the last 2.5 years! They have a great team and really care about the property owners and guests. They are always available and communication is great! I'm very happy with the job they've been doing and can't imagine trusting my home to anyone other than Marbella Lane!
Vacation Home Owner
Browse Vacation Rentals By Metro Areas
Browse Vacation Destinations
Get In Touch
Marbella Lane
15635 Alton Pkwy
Irvine, CA 92618
View Sitemap