San Francisco Area Guide
San Francisco is one of the most popular vacation destinations in the United States. The city is known for its picturesque setting, mild climate, and diverse attractions. San Francisco has something to offer everyone, from the Golden Gate Bridge and Alcatraz Island to Chinatown and Fisherman's Wharf. Visitors can also enjoy a variety of activities, such as shopping, dining, and hiking. Whether you're looking for a romantic getaway or a family-friendly vacation, San Francisco is sure to please. San Francisco is a popular destination for travelers, offering a diverse mix of culture, history, and stunning scenery. One of the benefits of staying in a vacation rental home instead of a traditional hotel is having access to a fully equipped kitchen and living space - perfect for families or groups of friends traveling together. From Victorian homes in San Francisco's iconic neighborhoods to modern high-rise apartments with sweeping city views, there are options for every type of traveler.
View Vacation Destination - San Francisco Vacation Rentals >
Popular Activities and Area Attractions in San Francisco
The top activities in San Francisco are visiting the Golden Gate Bridge, exploring the San Francisco Bay, strolling through Golden Gate Park, and experiencing the city's vibrant food scene. But there are also numerous museums and historical sites to visit, such as Alcatraz Island or the San Francisco Museum of Modern Art.
What is the weather like in San Francisco?
The city has a mild climate year-round, with average temperatures ranging from the high 50s to low 70s. However, San Francisco is known for its famous fog, especially in the summer months. It's a good idea to bring layers and be prepared for changing weather conditions. No matter when you visit, San Francisco is sure to have plenty of exciting activities and attractions for your vacation rental stay.
What is the easiest way to get to San Francisco?
San Francisco International Airport is the main airport serving the city, with numerous domestic and international flights. But San Francisco is also accessible by car or train, for those coming from nearby cities or states. Once in San Francisco, public transportation options such as buses and trains make it easy to navigate the city without a car. However, many vacation rental homes offer private parking if you do plan on driving during your stay.
What are the most popular restaurants and types of cuisines in San Francisco?
San Francisco has a diverse and thriving food scene, offering cuisine from all over the world. Some popular restaurants include Chinese dim sum at Yank Sing, fresh seafood at Hog Island Oyster Co., and Italian at Delfina. The city is also known for its high-quality farm-to-table restaurants and vegetarian options. Some top-rated restaurants in San Francisco include: - Kokkari Estiatorio - Quince - Anchor Oyster Bar & Seafood Market - Hog Island Oyster Co. - Trestle
What are some of the most popular areas or neighborhoods to stay in while visiting San Francisco?
Some popular neighborhoods for vacation rental homes include Haight Ashbury, known for its hippie history and indie shops; the Mission District, with its vibrant street art and diverse eateries; Chinatown; and Fisherman's Wharf, with views of San Francisco Bay and easy access to tourist attractions such as Alcatraz Island. Regardless of where you stay in San Francisco, there will be plenty of nearby restaurants, cafes, shops, and attractions to explore.
GET INSPIRED FOR YOUR NEXT TRIP TO SAN FRANCISCO
Vacation Rentals For Your Next Getaway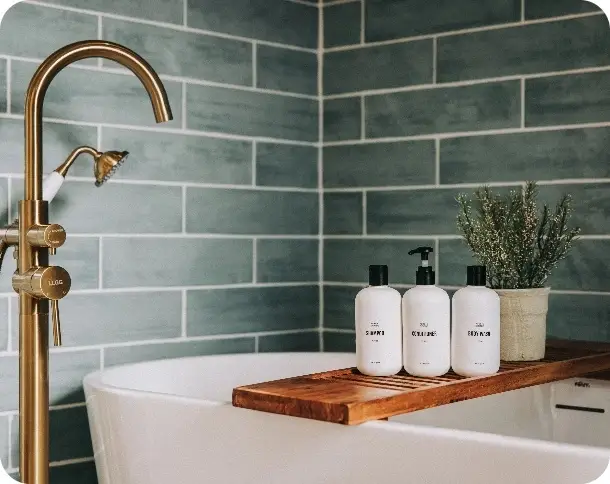 Luxury Stays
Find luxury homes and condos for your next getaway.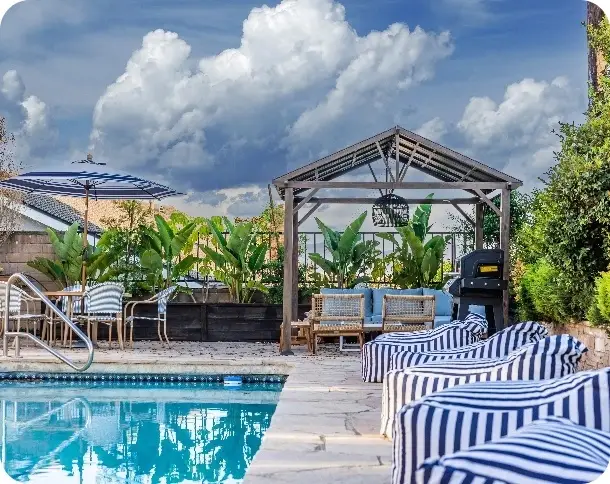 Private Pools
Find a selection of homes with private or shared pools.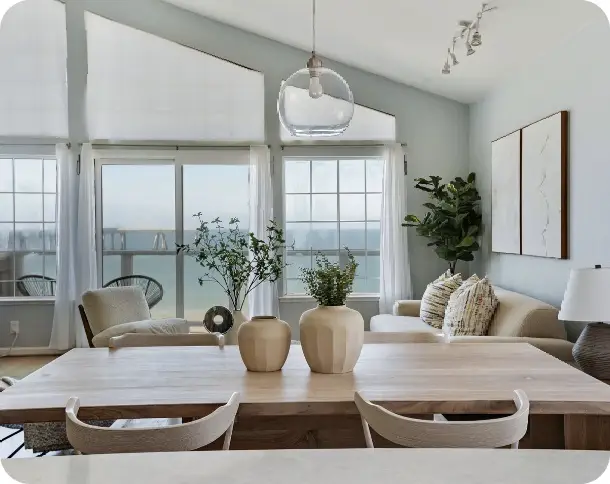 Ocean Views
Check out available vacation homes with breathtaking ocean views for your next trip to Hawaii.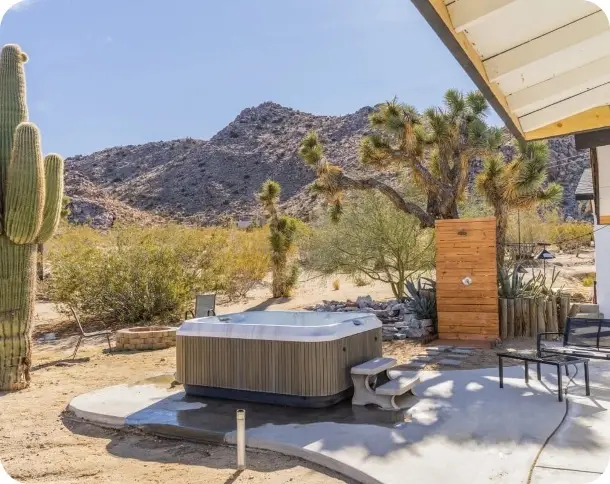 Adventure Travel
Find places perfect for those looking to get out and explore.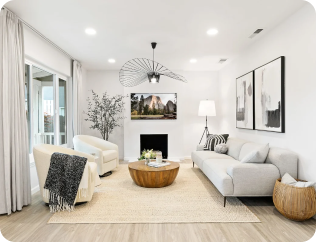 Luxury Home Rentals
View luxury homes of all sizes for groups, couples, or families for your next visit to the San Francisco Bay Area.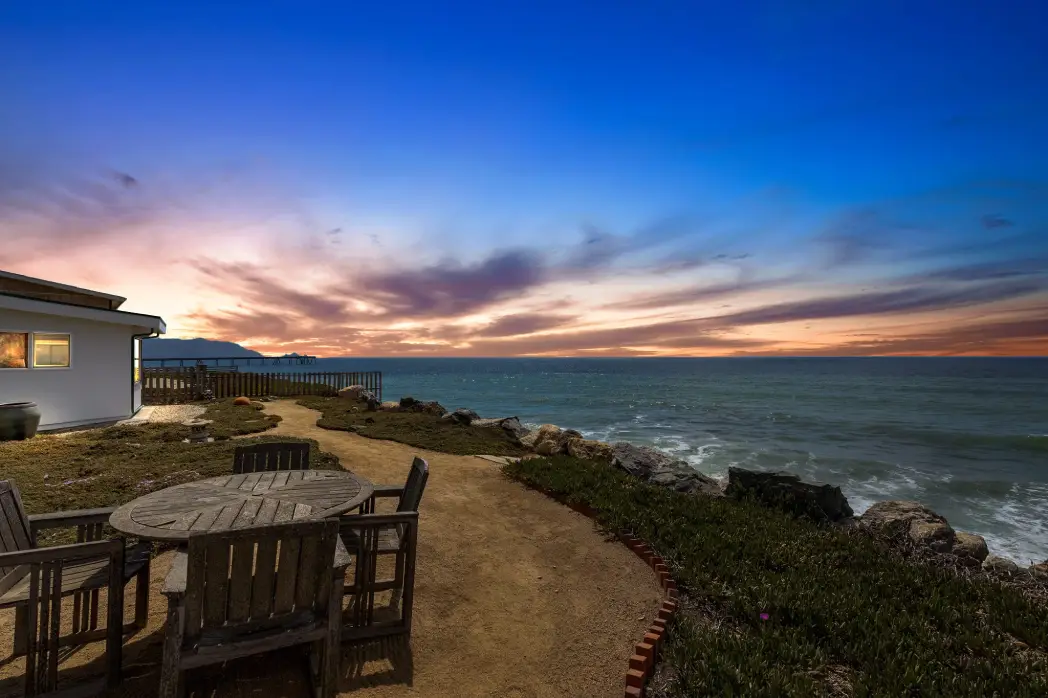 Homes For Large Groups
Find our selection of vacation rental homes in San Francisco with private pools for you to enjoy.
WHAT CUSTOMERS ARE SAYING ABOUT MARBELLA LANE'S VACATION RENTAL MANAGEMENT SERVICES
I have really enjoyed working with the Marbella team for the past year. They have a one-stop service which substantially saves me time and energy in terms of managing my Airbnb property. Their service includes the beautiful furnishing of the entire house, purchasing all operating essentials, conducting regular repairs, and more. I can fully trust them and am very happy to see their super performance results. They have high standards for cleaning which is a key criteria for Airbnb experience. The management team is easy to communicate with and has the mindset of constant improvement. Overall I highly recommend Marbella to anyone who is seeking a good Airbnb management company.
Li, Pacifica, CA
Marbella Lane has been great! They helped me completely furnish my rental property after I purchased it and have been taking great care of it for the last 2.5 years! They have a great team and really care about the property owners and guests. They are always available and communication is great! I'm very happy with the job they've been doing and can't imagine trusting my home to anyone other than Marbella Lane!
Vacation Home Owner
Browse Vacation Rentals By Metro Areas
Browse Vacation Destinations

Copyright © 2023 Marbella Lane
Privacy Policy
Get In Touch
Marbella Lane
15635 Alton Pkwy
Irvine, CA 92618
View Sitemap