Staying in a vacation rental in Palo Alto provides an excellent opportunity for visitors to explore all that this vibrant city has to offer. Visitors can tour historic sites like the Stanford University campus, explore nearby state parks and beaches, go wine tasting at local wineries, and visit the many top-rated restaurants and shopping districts.  With its mild weather, natural beauty, and variety of things to see and do, it's no wonder why so many people love visiting Palo Alto.
Popular Activities and Area Attractions in Palo Alto
From the iconic Stanford University campus to the picturesque beaches of Half Moon Bay State Park, there is no shortage of things to experience in Palo Alto. Some of the most popular area activities include: Exploring the city of Palo Alto. Visit the historic campus of Stanford University to view its impressive architecture, take in the museum and art galleries, or attend a game at its sports stadium. Shop till you drop at University Avenue, downtown Palo Alto's unique shopping district, where you can find everything from designer luxury goods to funky boutiques, with unique cafes and art galleries as well. Sample craft beers at one of Palo Alto's brewpubs or stop in to one of the local wineries for a wine tasting. Catch a show at one of the many performing arts venues in the area or hit the links at Stanford Golf Course or Sharon Heights Golf and Country Club. Getting out into nature. Visit the Palo Alto Baylands Nature Preserve, a birdwatcher's paradise with miles of marshland hiking trails. For a day at the beach, Half Moon Bay State Park is a half hour's drive from Palo Alto, and is great for picnics and fishing. Nearby Foothills Park and Skyline Ridge Open Space Preserve offer 11 miles of hiking trails through a varied landscape with expansive views. Palo Alto is also a great place to take in amazing views of the San Francisco Bay from popular spots like the Bay Trail. Exploring the surrounding area. Palo Alto is a perfect home base for sightseeing in the Bay Area. Head 40 minutes north into San Francisco to discover the wealth of tourist attractions in the city, or head a bit further north to Muir Woods to immerse yourself in the coastal redwood forest. For some family fun, spend the day at California's Great America, an amusement park located only 15 minutes south of downtown Palo Alto.
What is the weather like in Palo Alto?
Palo Alto has a mild Mediterranean climate with warm and dry summers, and cool to mild wet winters. Summer temperatures typically range from the mid-60s (Fahrenheit) to the low 80s. During winter months, temperatures usually stay between the high 40s to mid-50s. Rainfall is light throughout the year, with most of the moisture occurring from December through March. Snow is extremely rare in Palo Alto. Despite its mild climate, visitors should still come prepared with layers and rain gear as the weather can vary throughout the day.
What is the easiest way to get to Palo Alto?
The easiest way to get to Palo Alto is by flying into San Francisco International Airport (SFO). From there, you can take a taxi or ride-sharing service directly to Palo Alto. You can also connect to SFO or the surrounding Bay Area cities by taking the CalTrain. The trip will take around 40 minutes and drop you off in downtown Palo Alto. If you are driving from other parts of the Bay Area, you can take US-101, which will take you directly to the heart of Palo Alto.
What are the most popular restaurants and types of cuisines in Palo Alto?
Palo Alto is a foodie's paradise, and it's no surprise that there are plenty of delicious restaurants to choose from. Popular restaurants include: Evvia Estiatorio: A modern Greek eatery offering sophisticated Mediterranean fare. Mendocino Farms: A farm-to-table cafe offering lighter fare with locally sourced ingredients. Chez TJ Restaurant: Upscale French cuisine with a tasting menu served in a Victorian house. Tamarine Restaurant & Bar: A Vietnamese bistro offering elevated traditional cuisine. Coconuts: A dynamic Jamaican café with classic Caribbean flavors and live music.
What are some of the most popular areas or neighborhoods to stay in while visiting Palo Alto?
There are a variety of neighborhoods in Palo Alto with plenty of things to do. Popular areas include: University South: An ideal location for visitors looking to be near Stanford University, featuring many popular restaurants, shops and parks. Downtown Palo Alto: Central location with access to the city's best dining and shopping. California Avenue: A great place for families, with many convenient amenities within walking distance, as well as parks and playgrounds. Midtown: Known for its vibrant nightlife scene and numerous entertainment venues. Crescent Park: An ideal spot for outdoor enthusiasts with scenic trails and stunning views of the city skyline. No matter what you're looking for, a stay at one of Palo Alto's vacation rentals is sure to be an unforgettable experience. With its convenient location, mild climate and abundance of things to do, visitors will fall in love with this city.
GET INSPIRED FOR YOUR NEXT TRIP TO DENVER
Vacation Rentals For Your Next Getaway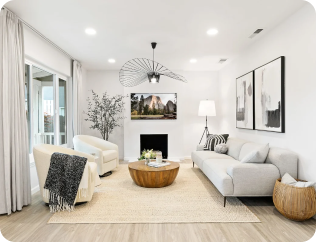 Luxury Home Rentals
View luxury homes of all sizes for groups, couples, or families for your next visit to the San Francisco Bay Area.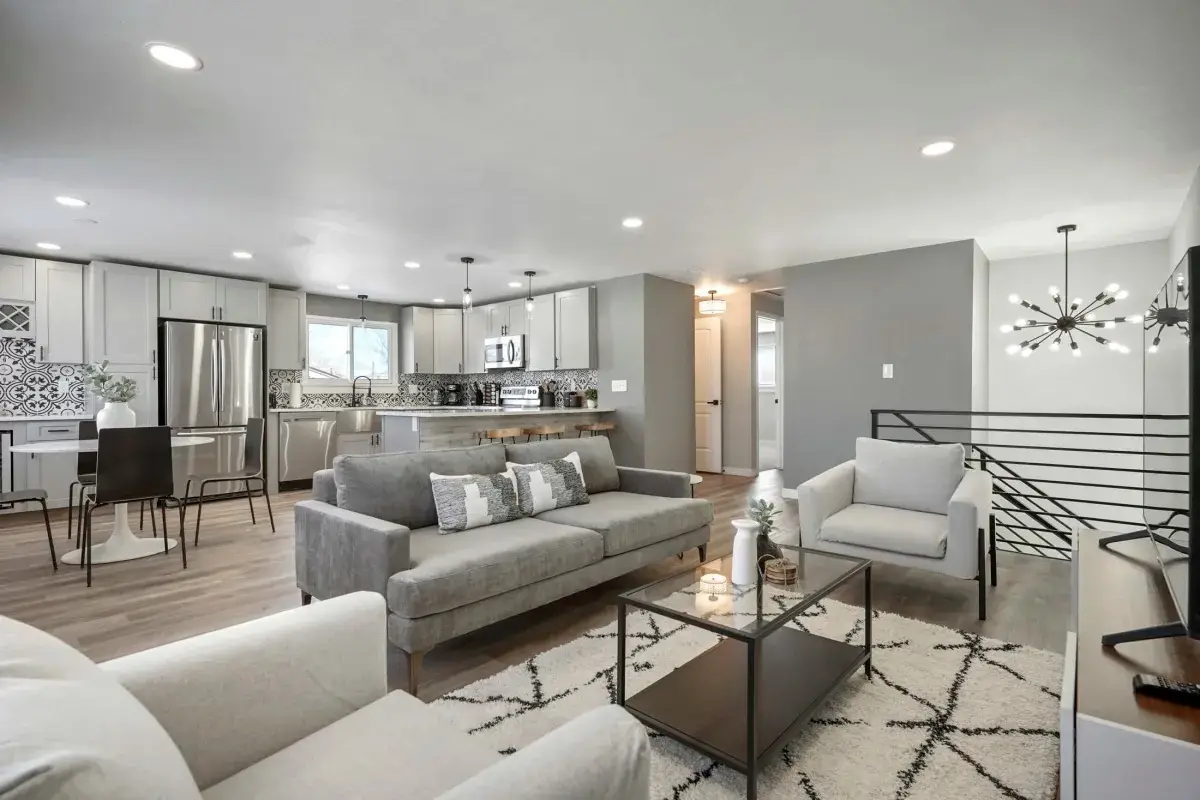 Business Travel
Browse vacation home rentals that are suitable for business travel.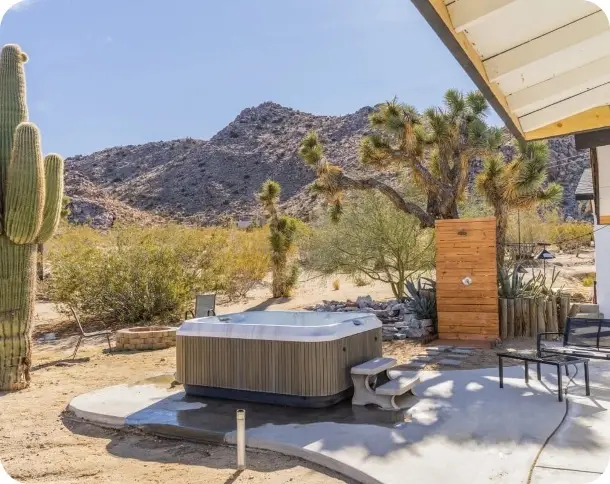 Ski Resorts
Browse vacation rentals that are within driving distance to ski resorts in Colorado
WHAT CUSTOMERS ARE SAYING ABOUT MARBELLA LANE'S VACATION RENTAL MANAGEMENT SERVICES
I have really enjoyed working with the Marbella team for the past year. They have a one-stop service which substantially saves me time and energy in terms of managing my Airbnb property. Their service includes the beautiful furnishing of the entire house, purchasing all operating essentials, conducting regular repairs, and more. I can fully trust them and am very happy to see their super performance results. They have high standards for cleaning which is a key criteria for Airbnb experience. The management team is easy to communicate with and has the mindset of constant improvement. Overall I highly recommend Marbella to anyone who is seeking a good Airbnb management company.
Li, Pacifica, CA
Marbella Lane has been great! They helped me completely furnish my rental property after I purchased it and have been taking great care of it for the last 2.5 years! They have a great team and really care about the property owners and guests. They are always available and communication is great! I'm very happy with the job they've been doing and can't imagine trusting my home to anyone other than Marbella Lane!
Vacation Home Owner
Browse Vacation Rentals By Metro Areas
Browse Vacation Destinations
Get In Touch
Marbella Lane
15635 Alton Pkwy
Irvine, CA 92618
View Sitemap